So, by now, you probably noticed my obsession with colorful monsters this past week. Seriously, they're adorable. Okay, anyways! I have four books that I got from the library- and they're really good ones! So stay put.
______________________

"One night, in cities all across Europe, five children vanish - only to appear, years later, at an exclusive New York party with a strange andelegant governess. Rumor and mystery follow the Faust teenagers to the city's most prestigious high school, where they soar to suspicious heights with the help of their benefactor's extraordinary "gifts.

But as the students claw their way up - reading minds, erasing scenes, stopping time, stealing power, seducing with artificial beauty - the side-effects of their own addictions. And as they make further deals with the devil, they uncover secrets more shocking than their mostunforgivable sins.

At once chilling and wickedly satirical, this contemporary reimagining of the Faustian bargain is a compelling tale of ambition, consequences, and ultimate redemption."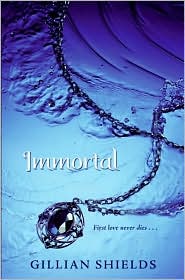 "Wyldcliffe Abbey School for Young Ladies, housed in a Gothic mansion on the bleak northern moors, is elite, expensive, and unwelcoming. When Evie Johnson is torn away from her home by the sea to become the newest scholarship student, she is more isolated than she could have dreamed. Strict teachers, snobbish students, and the oppressive atmosphere of Wyldcliffe leave Evie drowning in loneliness.
Evie's only lifeline is Sebastian, a rebellious, mocking, dangerously attractive young man she meets by chance. As Evie's feelings for Sebastian grow with each secret meeting, she starts to fear that he is hiding something about his past. And she is haunted by glimpses of a strange, ghostly girl—a girl who is so eerily like Evie, she could be a sister.
Evie is slowly drawn into a tangled web of past and present that she cannot control. And as the extraordinary, elemental forces of Wyldcliffe rise up like the mighty sea, Evie is faced with an astounding truth about Sebastian, and her own incredible fate."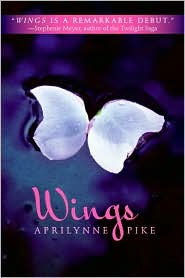 "Laurel was mesmerized, staring at the pale things with wide eyes. They were terrifyingly beautiful—too beautiful for words. Laurel turned to the mirror again, her eyes on the hovering petals that floated beside her head. They looked almost like wings. In this extraordinary tale of magic and intrigue, romance and danger, everything you thought you knew about faeries will be changed forever."

"Sisters. They'll swipe your clothes, your boyfriends, your destiny. But it wasn't exactly Rayne's twin Sunny's fault. Magnus, a vamp hottie and coven leader, mistook Sunny for Rayne last month and bit her instead. Now they're doing the inter-species dating thing.
Turns out that for every generation, there's a Vampire Slayer-and this time around, it just happens to be Rayne MacDonald. Her first mission: infiltrate a seedy vamp bar downtown and expose its vampire owner for purposely spreading a blood disease he created himself-a task almost harder than passing trig.
After going it alone once, Rayne realizes she needs help. So Magnus sends his sexy Goth buddy Jareth to go undercover with her. And, frankly, Rayne wouldn't mind going under the covers with him. Maybe fate doesn't bite after all..."

_____________

Okie dokie, that's what I got this week. Oh! I forgot to mention, that last book, is a brand new cover from the hippy one from when it was first published. I like the new one much better, it's really cool! Other than that, spill your guts about what YOU got [: